BRING "AMAZING FEATS OF BASKETBALL WORLD TOUR"
TO LITTLE CAESARS ARENA SATURDAY, FEBRUARY 3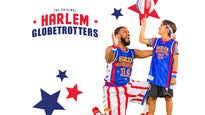 The Harlem Globetrotters, known for their one-of-a-kind family entertainment, will bring their "Amazing Feats of Basketball World Tour" to Little Caesars Arena on Saturday, February 3 at 1 p.m. to take on their long-time adversaries the Washington Generals.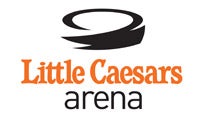 Tickets
To charge tickets by phone, call (800) 745-3000. For group rates and information, reach out to Group sales at (313) 471-3099.
Game Day
The Harlem Globetrotters will face a revamped Washington Generals team which recently launched a
more competitive profile over the summer, making an appearance at The Basketball Tournament. The
new tournament-tested team is looking to snap a 47-year losing streak against their world famous rivals during their 2018 season.
With a star-studded roster featuring Big Easy Lofton, Ant Atkinson, Hi-Lite Bruton, Thunder Law, Bull Bullard and Cheese Chisholm – plus female stars TNT Lister, Ace Jackson and Hoops Green – the Globetrotters' show is unrivaled in the world of family entertainment. Their game at Little Caesars Arena will showcase incredible ball handling wizardry, rim-rattling dunks, trick shots, hilarious comedy and unequaled fan interaction. After the game, Globetrotter stars will sign autographs and take photos with fans.
For the latest news and information about the Harlem Globetrotters, visit the Globetrotters' official Website: www.harlemglobetrotters.com and follow them on Twitter

@Globies

.
Giveaway
We are giving away 4 tickets to the Harlem Globetrotters on February 3rd. This is sure to be a fun time! Enter below. Good luck! Contest ends Sunday, January 28th.
a Rafflecopter giveaway