I met a traveling musician from the South and the one thing I'll never forget him saying was how much pride Detroiters have. Of all the cities he's adventured off to, Detroit in his eyes, has the most pride and loyalty. If you ask me that's the best compliment ever!
As a college graduate of Wayne State University my loyalty is rooted. I remember those days traveling into the city before Smart Phones and Google Maps. After attending a few years at WSU the city became my playground. Everything from the architecture, history, and arts pumped energy through my bloodstream. It was clear to me...the city awakened me!
But Detroiters, let's be real. While we may have been loyal to Detroit, it hasn't always been as loyal back. I remember days when the sidewalks and streets were not plowed or shoveled in the dead of winter. I would have to truck through snow up to my calves while trying to get to a restaurant.
One summer we went to a party on Gratiot Avenue. I remember hanging out and not one street light worked on Gratiot. Imagine that! The city was dark! While I felt safe at the party, I remember the host telling me to not walk off alone.
I recall back when Kwame Kilpatrick was mayor. It was a complete shit show for Detroit. The entire nation got wind of the news. Sad times!
Those were some low times but look at us now!
It's time to leave the "dark" Detroit in the past!
The lights are on! Detroit is brighter than ever! Yes Gratiot has new street lights and it looks great! It's time to leave the "dark" detroit in the past!


Detroit has captivated its own style. I call it the modern rustic recycled look! Everything has yesterday's charm with today's swing.
Looking for Good Food...go to Detroit!
Recently a friend came in town from San Francisco and it was a no brainer to head downtown for dinner. Many new restaurants are locally sourcing their food. With the urban gardens and Eastern Market readily available, it's great to see collaboration between our local farmers and restaurants.
Below are a few recommendations and all three have the ture "Detroit Pride" I've mentioned earlier. They source locally and that's what I call loyalty!
1.
Gather
2.
The Lady of the House
3.
The Apparatus Room
With the new Little Caesars Arena, we now have the Pistons playing in Detroit. It is so nice to have the Lions, Tigers, Pistons, and The Red Wings all together.
Have you been wanting to go to a Pistons Game or see The Red Wings? I can't think of a better time than now! Game Day in the D is where it is at!
Harlem Globetrotters will be at Little Caesars Arena on February 3rd! Tickets can be purchased here.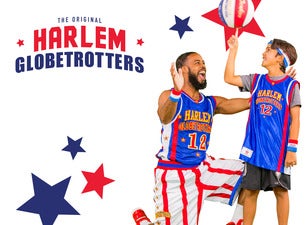 The District Detroit
is where world class sports and entertainment meet within 5 neighborhoods. The Fox Theatre is located within the Columbia Street Corner.
While attending a recent show at
The Fox Theatre
the band lead took a moment to comment on how beautifully distracting the theatre is. He went on to elaborate on how The Fox Theatre is the most beautiful place he's ever performed at and continued to say how proud we should be.
If you haven't made your way to The Fox, consider attending one of the many great shows performing in 2018.
Sesame Street Live is coming to the Fox Theatre January 25th-February 3rd. Tickets can be purchased here!
Now that 2018 has arrived and times are changing for Detroit it's time to shift our mindset. The next time you are looking for good entertainment and food, head to Detroit!
Please comment on your suggestions of things to do in the city. I love hearing about new places to check out.